Summer is just around the corner and the weather is warming up, head to Ottawa's east end and check out Petrie Island. The public beach is perfect for families or anyone who wants to get away from screens and spend the day outside.
The beaches were first formed 12,000 years ago and cover a 12 kilometre stretch of land. A popular fishing spot, Petrie Island also sees many people in canoes and kayaks, exploring the waters. As well, almost every weekend, the City of Ottawa organises beach volleyball.
The area is also a prime spot to observe the local flora, including the 130 species of birds known to the area. Not only is Petrie Island a perfect place to spend your summer days, but it is a great area to learn more about nature. The area frequently experiences spring flooding, which supports a variety of plants and wildlife. The islands are home to 29 rare plant species and are distinguished as Class 1 wetlands.
Check out the area's wildlife on one of their many trails. There are maps available at the office, with details on the many routes. The 7 kilometres of walking paths provide stunning views of the Ottawa River and the trails are designed for casual walking. Make sure to walk slowly to better observe the wildlife around you.
The longest trail, the Bill Holland Trail, was named after a naturalist who conducted research at Petrie Island. The path passes the area's wildflower garden and features a view of the wetlands, beaches and has hints of evidence of beaver activity. The trail requires you to retrace your steps when reaching the end of the path. The island is also home to the River Loop trail and the Panorama Loop trail that are connected to the Bill Holland Trail. The island offers 4 more trails, ranging between 5 to 30 minutes walks.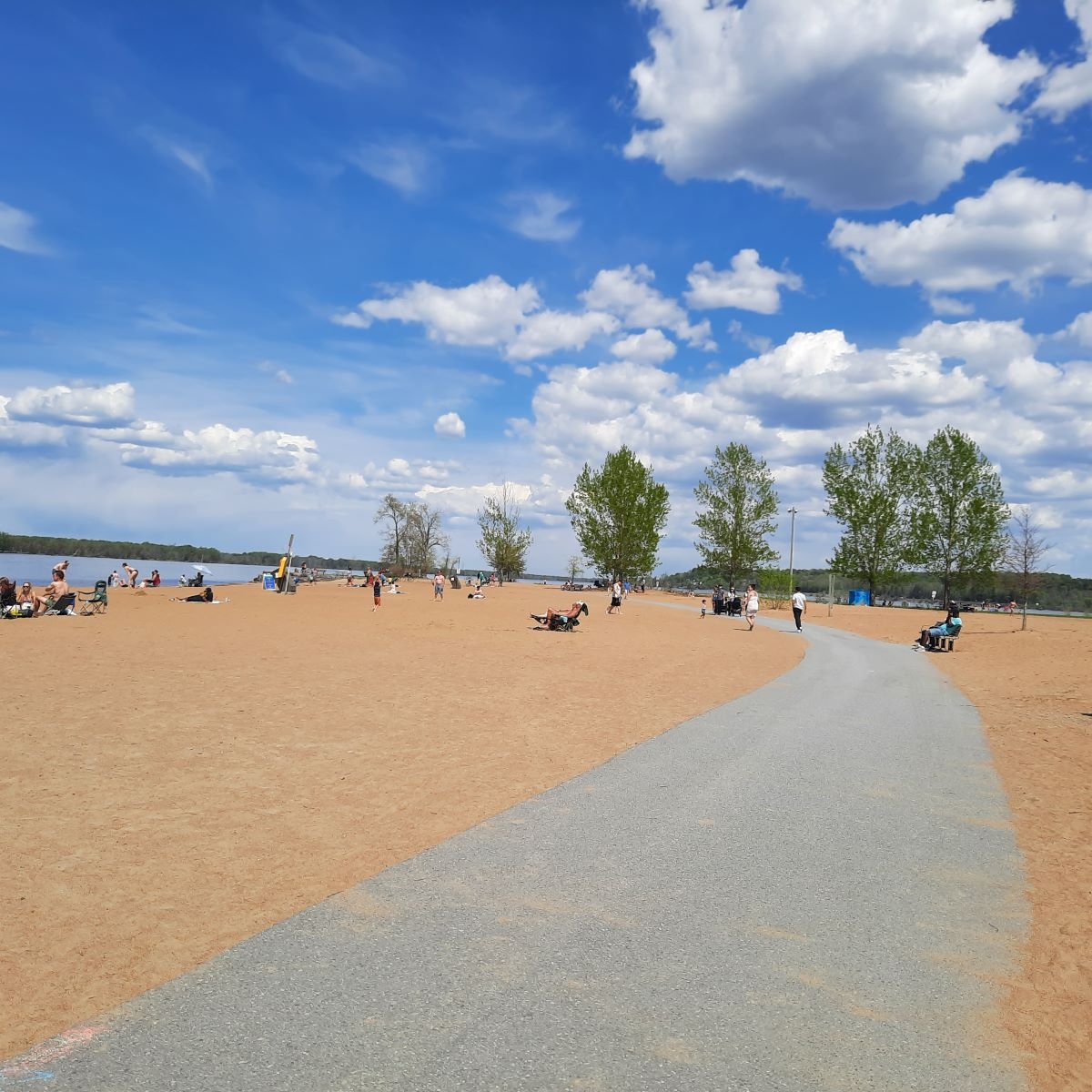 While the beach is suitable for many activities, you can also head there to simply relax! With a newly added picnic area, Petrie Island's busiest season is the summer. There are nearly 40 tables west of the main beach, with group reservations available. The area is still open in the winter — locals love to ice fish, cross-country ski and snowshoe.
This summer, get outside and check out Ottawa's hidden gem, Petrie Island, it has something for everyone.
To read more news, click here.