Gemma Noble And Her Father Started Heartbox Scotland During The Heart Of The Pandemic. The Two Were Inspired By Their Love Of Scotland And The Desire To Share Their Scottish Products To People All Over The World. Her Father Has Been A Scottish Textiles Manufacturer For Over 30 Years And Was The One Who Taught His Daughter About The History And Culture Of Scotland.
"We love researching and curating our boxes from the best suppliers in Scotland. We love to share and inspire our subscribers all over the world with different aspects of our Scottish culture" Gemma outlined.
Gemma and her father are driven to make sure that each product and box is unique and the customer receives the best quality and value. They work directly with the manufacturers to make sure that each product is top quality and to ensure the happiness of the customers.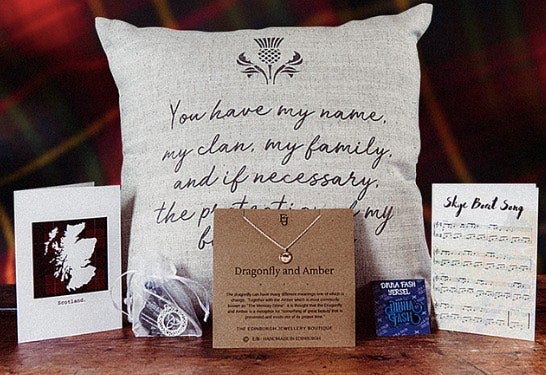 They pride themselves on customer service and loyalty. If a customer is not happy with a product or there is a problem, they make sure to fix it quickly. Gemma and her father state that their customer's feedback is very important to them: "We want customers to view our brand as the premium and best value Scottish box."
When you subscribe to HeartBox, you will receive a custom box every month. There are around 5-6 items in each custom Heart Box. They share the theme of the next month's box and release 2 sneak peeks each month and keep the remaining items a surprise. Each box contains a new Scottish recipe for them to try at home. Their June box is called "Road to Isles," and announced itheme and the two surprises in May. If you are a subscriber, you will receive emails about the new box and they also advertise on their Instagram, Google, and Facebook.
They ship out each box at the beginning of each month. International delivery takes around 2 weeks. The price of a monthly plan including delivery is around $60 (£35 monthly plus £8.50 tracked international delivery) when exchanged to US dollars. The value of each box is generally around $70/80.
In February of this year, Heartbox reached a new milestone, reaching over 9000 subscribers with their "Outlander" box. They are about to release the much anticipated Heartbox "Golf" box, which is not on their subscription model but is an individual purchase that is handmade in Scotland from Harris Tweed and Tartan.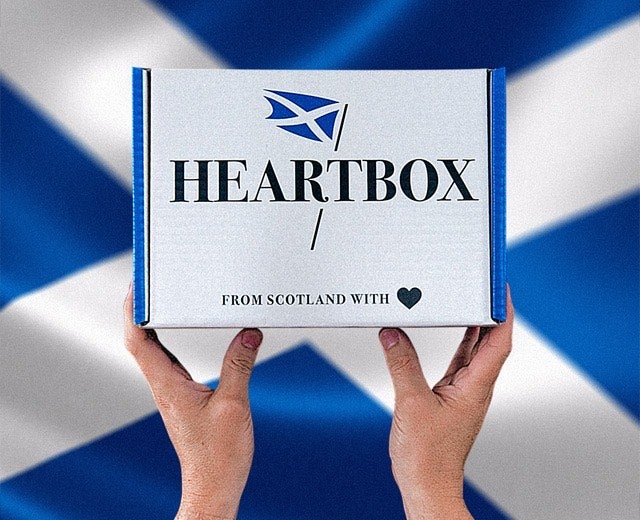 Heart box has already had two events to kick off Summer, with the ScotFest in Costa Mesa, California in May on the 28th and 29th. This festival has more than 10,000 attendees per day, which allowed Heartbox to meet many US based passionate Scots.
They also plan to attend the Atlanta Home and Gift Show in July, where they will aim to sell their boxes wholesale to build more brand awareness.
When asked about the future of Heartbox, Gemma stated, "In five years' time I hope to see Heartbox with 8000 subscribers".
To read more news, click here.