If you're looking for a high-quality garage door opener, it's safe to say you're considering LiftMaster and Genie. These brands are some of the best on the market as they offer top-notch models for securing your garage and keeping your family and possessions safe. 
Before diving into the LiftMaster vs. Genie comparison, let's see what features to consider when exploring their or other brands' models.
Features to Look for When Choosing a Garage Door Opener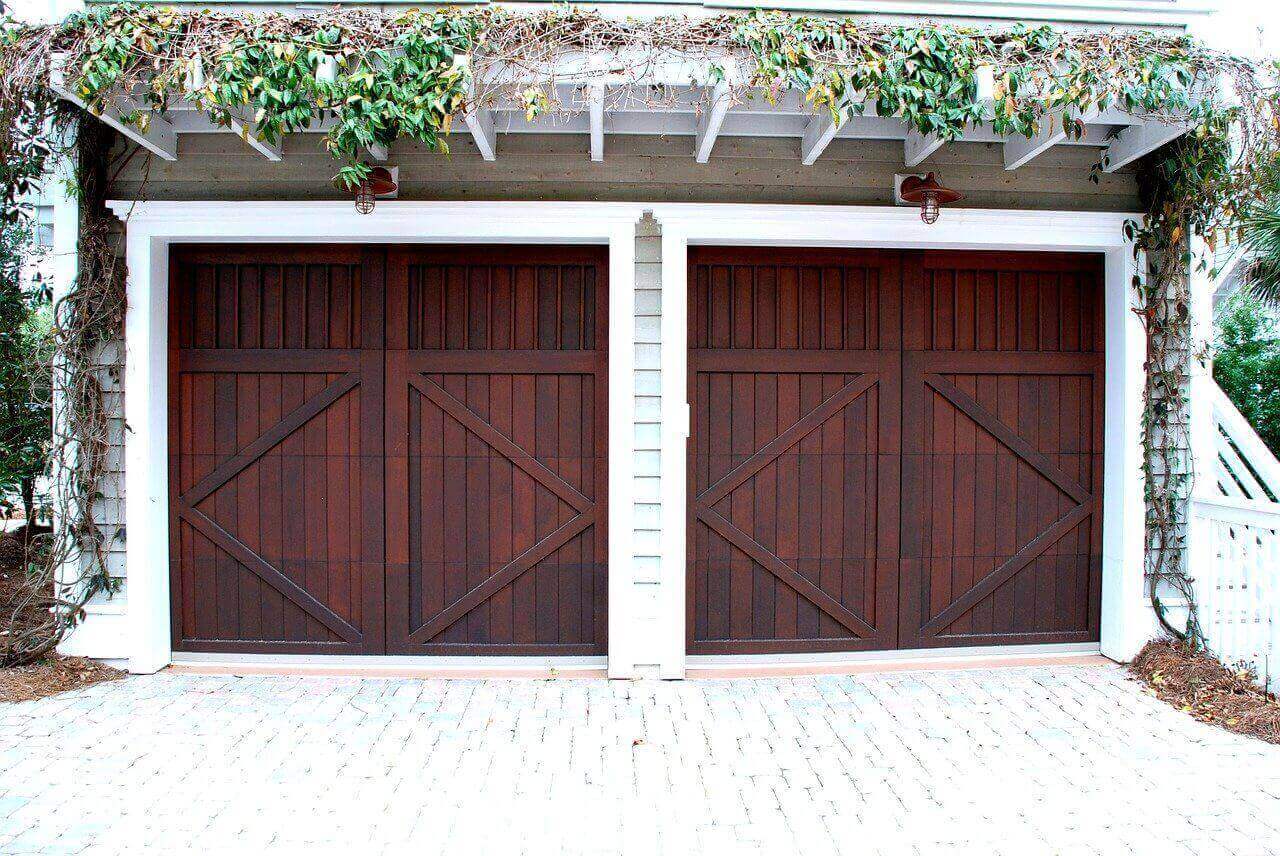 To pick the right garage door opener for your needs, look for the following features: 
Drive type – There are belt-drive, chain-drive, screw-drive, and wall-mounted openers, each suitable for different doors.
Horsepower – Garage door openers come with motors that range from 0.5-1.5 HP (horsepower). Motors with 0.5 HP can lift to 300 lb, while those with 0.75 HP can double that weight. Both are excellent choices for residential garage doors, while more robust motors are more suitable for commercial purposes.
Noise – If you want to reduce noise and vibration, especially with an attached garage, look for belt-drive openers, as they're virtually silent. Wall-mounted openers can be quiet as well, while the other types are noisy.
Security – Security features are the most crucial to consider to keep your home and family safe from potential intruders. 
Safety – Safety features are just as important, so make sure the opener you choose comes with infrared sensors, automatic reversing sensors, and similar functionalities. 
Smart home integrations – If you rely on intelligent home automation, find a garage door opener that integrates with the apps you're using.
Battery backup options – Not every model supports a battery backup, which is vital in power outages.
Warranty – Needless to say, your opener should offer a good warranty for the motor, parts, and accessories.
When it comes to these features, both LiftMaster and Genie have a stellar reputation.
But is LiftMaster better than Genie? Or is it the other way around? Let's find out. 
5 Things to Consider When Comparing LiftMaster and Genie
To help you choose between LiftMaster and Genie, we've rounded up their garage door openers' key functionalities. Let's dive straight in.
Both brands offer a high level of security.
"LiftMaster's openers have the so-called Security+ 2.0, which changes your door's access codes after every open/close operation," says Jeremy Thompson, a garage door tech at YouthfulHome. That way, you don't have to worry about anyone breaking in. 
Genie has Intellicode, which works the same.
With LiftMaster, you can even set a timer with the Timer-to-Close feature, which is particularly useful when coming home with multiple bags of groceries.
All models feature safety sensors.
Both LiftMaster and Genie models come with safety infrared sensors for preventing accidental door-closing. They detect when someone is in the way and prevent the garage door from closing.
Genie calls those safety sensors Safe-T-Beam, and they're slightly different from LiftMaster's sensors. They're self-diagnostic and will send an alert when there's a problem that needs your attention.
Both LiftMaster and Genie offer Motion Detection Light Activation. That means your door opener will turn on the lights automatically every time you enter the garage.
LiftMaster doesn't offer all drive types.
LiftMaster offers belt-drive, chain-drive, and wall-mounted (which they call jackshaft) garage door openers. The manufacturer stopped making screw-drive openers.
On the other hand, Genie offers all of those types, with their screw-drive openers being some of the most popular models on the market.
Both manufacturers have adopted smart technology.
All LiftMaster models use myQ technology to control the opener from your smartphone and various smart home devices. 
You can even activate in-garage delivery for Amazon shipments, enabling delivery drivers to leave your packages inside the garage after you permit them via the myQ app. You have to be an Amazon Prime member, though. This myQ feature is exclusive to LiftMaster openers.
Every LiftMaster model has built-in Wi-Fi and is compatible with HomeLink® and Car2U® vehicle-based wireless control systems, enabling you to control your garage door from within your vehicle.
They also have a Maintenance Alert System (MAS), which helps you keep the garage door in top working condition.
As for third-party integrations, LiftMaster models support Google Assistant, Apple HomeKit, Xfinity, Clare Controls, and more.
Genie offers a proprietary app for controlling the opener from smart devices called Aladdin Connect®. It sends real-time notifications whenever the door is activated and even records the last 100 open/close operations.
All Genie models are compatible with Aladdin Connect®, HomeLink®, and Car2U®, most have built-in Wi-Fi, and their remote controls come pre-programmed. Every opener comes with Genie Sense™ Technology that monitors the opener and sends real-time alerts.
They integrate with Google Assistant, Alexa, Control4, and Yonomi.
They don't offer the same level of warranty.
LiftMaster is a winner when it comes to warranty. The company offers a lifetime warranty on all motors and belts, a five-year warranty on parts, and a one-year battery-backup warranty.
Genie's motors come with a 15-year or limited lifetime warranty, while there's no warranty on parts and accessories.
Which Brand Wins the Battle?
We believe that LiftMaster is the winner, as it offers excellent innovative features, in-garage delivery, and a better warranty than Genie.
Still, Genie's Safe-T-Beam, Aladdin Connect® features, and Genie Sense™ Technology are all excellent reasons to choose it over LiftMaster.
In the end, your decision depends on your unique needs and preferences.
To read more news, click here.