With the summer weather upon us, you'll undoubtedly be looking for ways to beat the heat while enjoying the sunshine.
The good news is that Ottawa has a great patio culture and a lot of hidden gems where you can have a drink with friends or escape the home office for a couple of hours for a coffee and some lunch.
If you're looking to try a different patio spot, head to Tavern at the Gallery. First opened in 2017, this chic outdoor spot tucked behind the National Gallery of Canada offers a swanky-designed patio with fire pits, great lighting, food, and a bar.
Prices are reasonable, and the food quality is fanatic. The restaurant has all the benefits of any patio spot but is walled-in. It is more private than the average street-side patio, making it feel like a perfect summer getaway in the heart of the city. The patio also has cool outdoor furniture to relax and take in a beautiful day: wicker chairs, fireplaces, and couch seating along with tables.
Order an old favourite like a frozen margarita, piña colada, or mojito that will undoubtedly transport you to a warm southern sunny destination. The piña coladas are delicious and have that taste you can't replicate at home. If you want to try something different, modern twists on old favourites are on the menu, including a kimchi Caesar cucumber collins. There are also alcohol-free cocktail options, including virgin Caesars.
If you're looking for a beer, they serve some great foreign options in addition to local craft beer; try a Calabogie Brewing Co Pilsner or a fruity Kronenburg Blanc Rouge. The house ale is also excellent and worth trying if you want something you can't get anywhere else.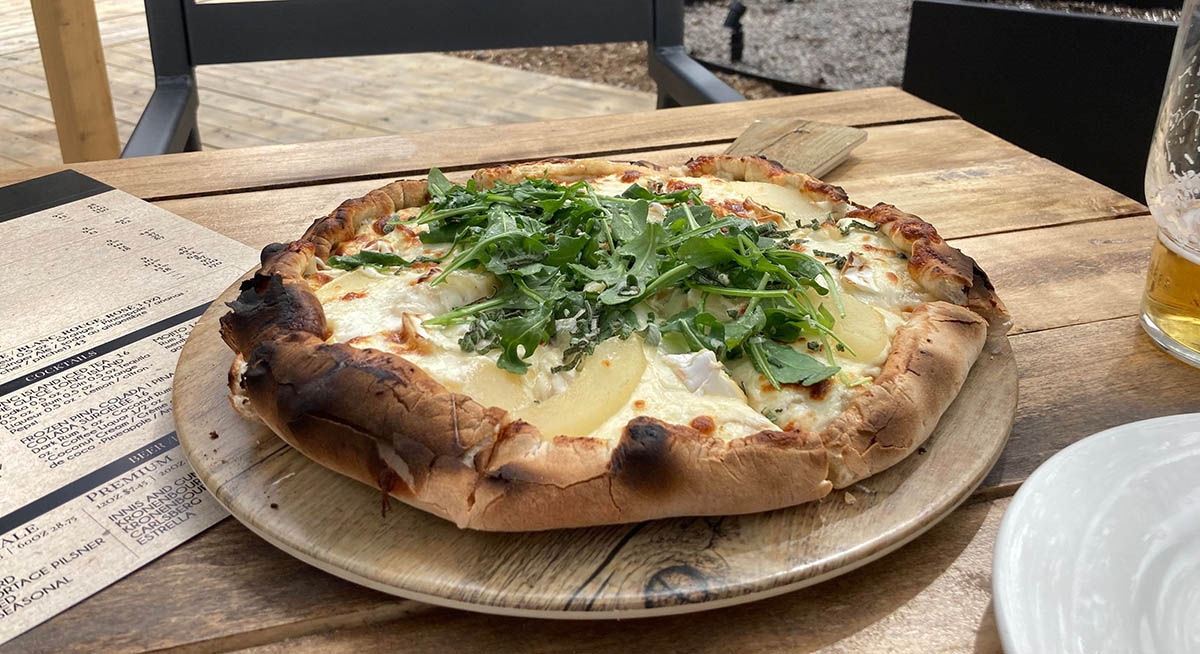 The Tavern serves up gourmet pizzas. The brie and pear pizza, made from scratch, is among the tastiest pizza you can get in Ottawa. Its light and the fluffy crust perfectly contrasts with the sweet, salty, and savoury flavours. Like all food at the Tavern, it's for sharing, but you may feel inclined to eat a whole one yourself . . . they're that good. If pizzas are not your thing, try the tuna tartare or one of the poke bowls.
Whatever you do, leave room for dessert. The fresh gelatos are delectable and will satisfy any sweet tooth. Made daily, the freshness of the flavour is fantastic.
If you want a cozy patio space to beat the heat or a place to meet some friends for an after-work drink, check out Tavern at the Gallery or their other excellent patio locations: Tavern on the Hill and Tavern on the Falls.
Tavern at the Gallery is located at 380 Sussex and is open daily, weather permitting.
To read more news, click here.