One of the most important parts of your Oculus Quest 2 is the controller. They control your interactions with games, apps, and other experiences, and gesture control helps with your immersion.
You might get too immersed though, and accidentally hit or drop one of your controllers, breaking it. If this happens, you'll need to figure out a solution, as the controllers are a major component of the VR headset.
Here's what to know about a replacement controller for your Oculus Quest 2.
So, does Oculus sell replacement controllers for the Quest 2?
Short answer: Yes
Replacement controllers for the Oculus Quest 2 cost $69 each; ideally, you can get them directly from Meta.
However, Meta's Quest store previously displayed them as out of stock for a while, which had been the case for several months.
Thankfully, The Meta Store now has both the left and right controllers in stock, with delivery dates roughly a week from ordering time.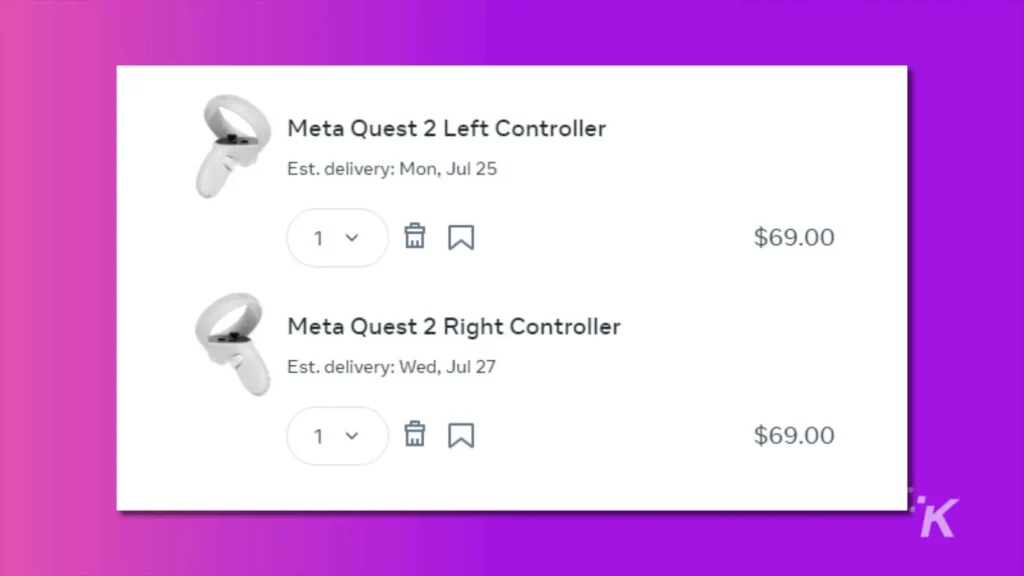 They are also available from overcharging third-party sellers on Amazon, but we don't recommend you do that.
Meta Quest 2 controllers normally run $69 a pop. But resellers are charging $200, so you might as well buy a full Quest 2 headset pack for $299.
If you get one from the Meta Quest store, you'll want to ensure you're on the correct ordering page for the replacement controller.
That's because the controller that the Oculus Quest 2 uses isn't quite the same as the one that came with the original Oculus Quest.
Don't forget to unpair the old, broken controller (if possible) and manually pair the new replacement when it arrives.
To read more news, click here.